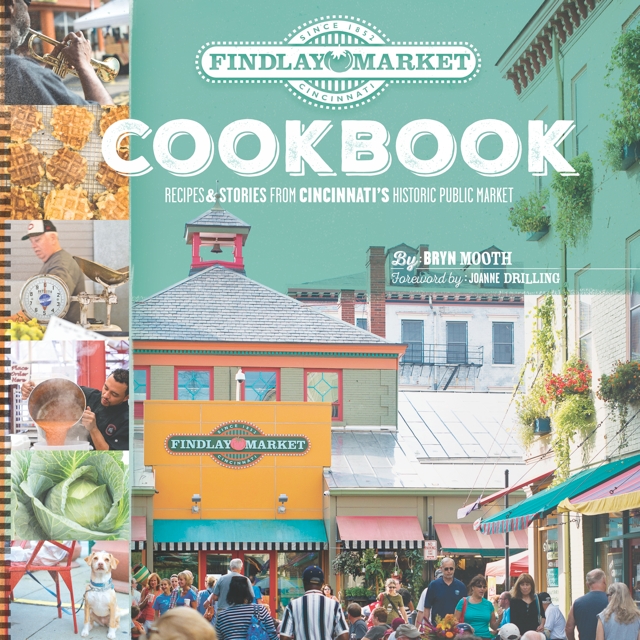 My first book, "The Findlay Market Cookbook" is out from Farm Fresh Books.
The Findlay Market Cookbook is a celebration of local food in Cincinnati, as it's best represented by Findlay Market. People who visit the market experience what a community it is—with vendors and a diverse body of shoppers all coming together around food. The book represents that sense of community. It shares the stories of the various market vendors and their specialties. Recipes represent a great cross-section of the city's culinary present and past; they come from Findlay Market farmers, producers, artisans and retailers—and from prominent chefs in the city who, like the creative team behind the book, love the Market for its fresh and seasonal offerings.
You don't have to be a Findlay Market shopper; you just have to love Cincinnati's local food scene.
The Findlay Market Cookbook showcases the benefits of shopping, cooking and eating locally—benefits to the environment, our health and well-being, our quality of life, the small businesses in our community. It supports Cincinnati food businesses and celebrates our local food ecosystem. The book is the third in a series of cookbooks focused on public and farmers' markets from Farm Fresh Books, an independent specialty publisher headed by author Michael Turback.
See What Folks Are Saying About It