Can we talk about the Marathon Project?
You know the one: It encompasses a lot of work over a lengthy period, perhaps 6 months or more. It has a lot of moving parts. It's tricky to plan and schedule. It requires that you sustain creative energy over the long haul.
I'm in Month 2 of a Marathon Project: a cookbook with about 75 short profiles and about 100 recipes. It involves wrangling a bunch of people to sit for interviews and to contribute recipes. It's all due July 1. It's a beast.
As I work through it, I'm discovering project-management tricks and creative energy boosters that will prove helpful next time another Marathon Project rolls around. Here's hoping they'll be helpful to you, too.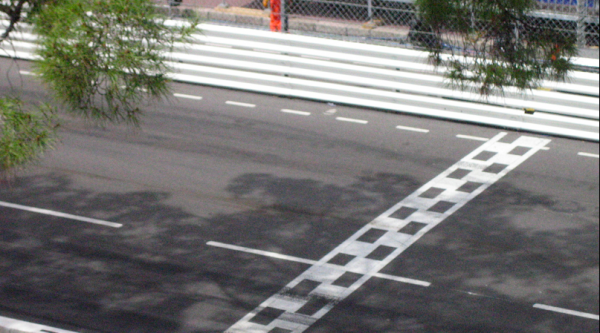 Embrace the race. I realized recently that when I spoke about the project with friends, I talked about how much work it is. That kind of negative thinking isn't helpful. Instead, I've decided to focus on how much fun it is.
Prepare and train. With a Marathon Project, the planning and scheduling work you do up-front is essential in keeping the project on track. I created a Dropbox folder that I and my collaborators can use to share files. I made a massive Numbers spreadsheet that lets me track when I make contact with each person I need to interview, which recipes I've received and from whom. This pre-work not only set the stage for better project management, but it also felt like an accomplishment in itself.
Break the marathon into shorter stages. Long-term projects have a way of tricking you into thinking you're getting nowhere. Last Friday, after a week of interviewing sources and editing recipes, I felt like I was really no closer to being finished than I was on Monday. But then I looked at my tracking spreadsheet and realize how many tasks I'd already checked off. I surpassed 50 recipes collected. I've done just over half the interviews. Now, I'm setting interim milestones by the week and month so that I see the progress I'm making.
Conserve your energy. The best advice I've received on taming an MP came from my friend and fellow freelance writer Michelle Taute. Penguin published Michelle's book "Fold Me Up," a fun collection of paper fortune tellers (aka 'cootie catchers') in 2013. "Fold Me Up" was a real Marathon Project for Michelle. When I asked her how she managed it, she wrote, "In the end, books [and Marathon Projects] are like old houses—they'll take as many hours and resources as you'll let them have."
Have you run a marathon (project, that is)? Share how you got to the finish line in the comments section!